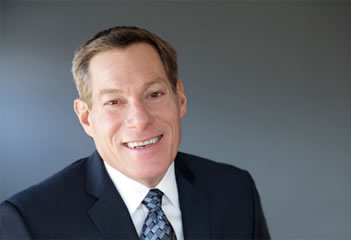 Executive Coaching, Business Development, Training and Facilitation in Powerful New Ways.
In this rapidly shifting economy, organizations must build agility to adapt with lightning-quick speed. Our group facilitates powerful new ways for leaders at all levels and their teams to interact and perform.
Visionary. Values-based. Impactful.
Chances are, you're already a visionary leader; that's why you're here. Whether you seek executive coaching, business development, training and facilitation, each service area provides an opportunity to connect with you and your people in a truly authentic way — always in partnership — to create something more. Working with middle tier companies, we specialize in providing services to the senior leadership suite.
And while every company is distinct, the one constant for us is our resolute commitment to your enduring success. It's our reason for being. Our clear intention is to help develop your leadership bench with sustainable, future focused competencies.
The goal is to mobilize people to find meaningful, practical and easily implemented business solutions: the ones that leverage and build on success to make the right choice, the easiest one to do. As such, the trust of individuals like you means everything to us, and we do not take our responsibility lightly. Our company culture is strongly defined by its values: being ethical, honest, confidential, accountable, responsive and innovative. Our moral and ethical compass always guides our work.
Collaborating with you, we get the right people in the right places, working together to deliver on your business initiatives in a way that encourages continuous learning and growth. All of which enables you to retain your high valued leaders. Above all, we're committed to making a difference, impacting in an authentic way the health and well-being of your entire organization.
Contribution. Innovation. Evolution.
We promote education, innovation and sustainable change, partnering with you to drive the positive evolution of your company. M. Rosenberg Consulting offers highly customized services in several key areas: Business Development, Executive Coaching, Facilitation and Training. Our goal is to empower you and your managers, identify and enhance critical leadership competencies and help you cultivate a work environment that delivers exceptional performance. Seattle based M. Rosenberg Consulting employs the MRC Advantage® to transform organizations. That means combining the best business and change-management science, exceptional expertise in the psychology of how people think and learn, and 25 years of front line experience: management-executive leadership training, coaching and mentoring. What happens next? We think our clients say it best.
Asking the right questions leads to uncovering the key issues.
Being able to quickly ascertain and diagnose the core issues behind a challenge is paramount; it necessitates asking the right questions. And while problems can be complex, the best solutions are often practical and simple to implement. Years of front line experience have made us experts at this. How do you elicit and sustain — buy-in — for an initiative? How do you communicate throughout your company so everyone knows what to do, and why? How do you determine whether the right people with the appropriate skills are in the right place? Further, how will they know what "success" looks like from your point of view? And how do you pave the way for your company's continued growth and stability? Working in collaboration with you, we can efficiently uncover the root cause, or causes, of an issue, paving the way to a better business outcome. Informed, enlightened solutions are achievable; we live them every day.
Executive coaching, business development, training and facilitation in powerful new ways.
In this rapidly shifting economy, organizations must build agility to adapt with lightning-quick speed. Our group facilitates powerful new ways for leaders at all levels and their teams to interact and perform. Marv Rosenberg, who personally leads each project, designs and fine tunes programs that align workplace cultures with vital initiatives, performance incentives and deeply-held values. His contributions help foster a committed workforce anchored in continuous learning, sustainable high performance and positive morale. Before you know it, you start to believe all things are possible. They are.
Meet Marv Rosenberg. And get ready for change.
As a business leader, coach, consensus builder, corporate diagnostician and business psychologist, Marv Rosenberg is a master at directed and collaborative problem solving. With a — Special Forces — aim for troubleshooting, he balances emotional sensitivity and intuition with hard-hitting intelligence. Year after year, he helps to transform the work of individuals, teams and organizations.
Marv's background combines 25 years of experience as an executive leader with early training in the rigor of scientific methods and advanced studies in how people think, learn and change. When you add to that nearly two decades of teaching graduate psychology and organizational development, and years as a mentor and coach across a broad spectrum of industries, he is qualified in a way few professionals are.
He is about practical, measurable solutions that work for you and your business environment, with accountability on all sides, and seeing all initiatives through to the last detail. His expertise and sense of humor promote building trust quickly, diffusing conflict and easing the way to the highest leveraged approach that brings about sustainable achievement. His ability to effect change management using rapid cycle improvement technologies leads to sustainable long-term success.
Marv Rosenberg held key leadership positions at Group Health Cooperative in Seattle for many years. He served for 18 years as an Adjunct Faculty Professor for graduate and certificate programs in psychology at Antioch University and the University of Washington. In addition, he has developed and taught a wide range of adult learning programs centered on the psychology of helping individuals, teams and organizations improve performance. Further, he is an expert speaker, having delivered numerous presentations around the country. Marv Rosenberg grew up and worked in a large West Coast family business. As a result, from a young age he was instilled with a strong sense of values, ethics and professionalism. He learned how to successfully manage complex relationships and gained experience in all aspects of corporate operations. Wherever he goes, and with whomever he works, Marv Rosenberg consistently makes a profound and substantive difference.
He holds a Bachelor of Science degree from the University of Washington and a Master of Science degree in Social Work from the University of Louisville, where he received the Phi Kappa Phi distinction. He is a Certified Executive Coach and a Diplomat with the American Board of Examiners. Marv Rosenberg is also a member of the University of Washington Consulting Alliance, The Puget Sound Association of Industrial and Organizational Psychologists, and a charter member of the Northwest Family Business Association.